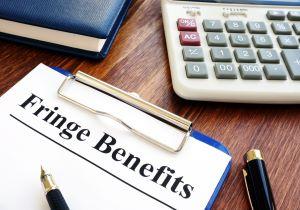 Fringe Benefit Planning

New Planning Strategies Post TCJA & COVID-19 Legislation
CREDITS: 8
CATEGORY: Professional Practice
SPEAKER: Arthur J. Werner, Esq.
Due to changes in both the economy and the Internal Revenue Code and COVID-19 legislation, fringe benefit planning has become one of the most important areas of planning for your client's business and personal needs. There are a variety of tools and techniques to meet a client's fringe benefit planning objectives. This course looks at those various tools and techniques and provides the practitioner with a basic understanding of how to use each one. This course also features a review of some complex areas of employee benefit planning, including ERISA reporting and disclosure requirements.
Topics & Learning Objectives Include:
An overview of the fringe benefit planning process

Understanding the needs of the business owner

Understanding the needs of the employees

Options under IRC §132 fringe benefit plans

When to use a cafeteria plan

Tax rules regarding timing of income and deductions in cash compensation planning

Tax implications of dependent care and educational assistance plans

How a flexible spending account plan works

Design features of a group term life insurance plan

Regulations when using medical savings accounts

Various options to financing retiree medical benefits

Comparison of health care benefits under an insured plan versus an HMO

Detailed overview of major ERISA reporting and disclosure requirements

Understanding of IRC common control rules

Overview of age and sex discrimination rules
Arthur Werner is one of the most prominent Federal Tax lecturers in the nation, with a special expertise in Estate, Trusts and Elder Law issues.