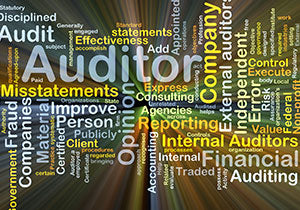 Developing An Audit Program

(Full-Day or 2 Half-Days)
Previous
Next
CREDITS: 8
CATEGORY: Auditing
SPEAKER: Shimon Einhorn, CPA
DATE: Thursday November 2, 2023 or December 14 or January 11
(or 2 Half-Days option 11/2 & 11/3 or 12/14 & 12/15 or 1/11 & 1/12)
TIME: Full Day Option: 8:50 A.M. - 5:10 P.M. Eastern 8:50 - 10:45 Welcome & Lecture
10:45 - 11:00 Coffee Break
11:00 - 12:30 Lecture
12:30 - 1:30 Lunch (on your own)
1:30 - 3:15 Lecture
3:15 - 3:30 Coffee Break
3:30 - 5:00 Lecture
5:00 - 5:10 Wrap-up
Half Day Option: View Anytime Between 9AM-5PM Eastern on each day.
LOCATION: Webinar Rebroadcast
This unique seminar offered nowhere else, details everything you need to know to develop a proper audit program. A special discussion on Peer Review will be highlighted including the latest rules with respect to the new NYS Peer Review rules.
Topics & Learning Objectives Include:
Planning Procedures

Engagement Letters

Fraud Risk Inquiries

Materiality

Substantive Procedures For All Financial Statements

Disclosure Checklist

Supervision

Peer Review Update 

Explanation of New Peer Review Rules
Shimon Einhorn is one of the foremost lecturers in accounting and is involved in Peer Review! Ask him ANY question on preparing financial statements!
Program Level: Overview
Prerequisites

: Basic Knowledge of U.S. GAAP, Compilation & Review, and Auditing Standards
Advance Preparation: None Required