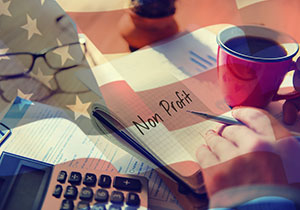 2023 Non-Profit Accounting & Auditing Update

An All-New Seminar
(Full-Day or 2 Half-Days)
Previous
Next
CREDITS: 8
CATEGORY: Accounting (4), Auditing (4)
SPEAKER: Allen Fetterman, CPA
DATE: November 1 or December 14 or January 11
(or 2 Half-Days option 11/1 & 11/2 or 12/14 & 12/15 or 1/11 & 1/12)
TIME: Full Day Option: 8:50 A.M. - 5:10 P.M. Eastern 8:50 - 10:45 Welcome & Lecture
10:45 - 11:00 Coffee Break
11:00 - 12:30 Lecture
12:30 - 1:30 Lunch (on your own)
1:30 - 3:15 Lecture
3:15 - 3:30 Coffee Break
3:30 - 5:00 Lecture
5:00 - 5:10 Wrap-up
Half Day Option: View Anytime Between 9AM-5PM Eastern on each day.
LOCATION: All New (2023) Pre-Recorded Webinar
Accounting and auditing standards keep evolving. Not-for-profit entities and their auditors need to keep up-to-date with the new standards and evolving practice issues. This all new seminar is presented by one of the foremost experts in the field of non­profit accounting, with over 36 years of practical experience at Loeb and Troper. This is an excellent seminar for both the expert and for those who want to familiarize themselves with non-profit accounting. 

This course qualifies for the 24/80 Yellow Book/GAGAS CPE!
Topics & Learning Objectives Include:
Morning Session
Nonprofit A&A Update (new accounting and auditing standards, including a deep dive into the new lease standard)


Single Audit Update

Nonprofit Going Concern Considerations (revised and updated)
Afternoon Session
Nonprofit Financial Reporting Deficiencies (updated for new requirements such as revenue recognition).

Expense Reporting and Functional Allocation by Not-for-Profit Entities

Tax-Exempt Status - Jeopardizing Activities
Allen lectures extensively on not-for-profit accounting, auditing, federal single audits, tax-exempt issues and governance. He is the foremost lecturer for ACE Seminars with respect to Not for Profit Accounting and Auditing.
Program Level: Overview
Prerequisites

: Basic Knowledge of Non-Profit Accounting
Advance Preparation: None Required