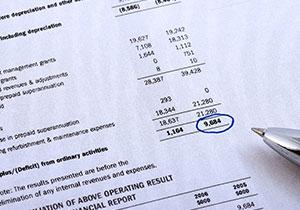 2023 Deceptive Accounting Practices & Ethics In Accounting

Recognizing the Warning Signs of Fraud
(Full-Day or 2 Half-Days)
Previous
Next
CREDITS: 8
CATEGORY: Accounting (8), Ethics (4)
SPEAKER: Kenneth Heaslip, CPA
DATE: Thursday December 14, 2023 or January 11, 2024
(or 2 Half-Days option 12/14 & 12/15 or 1/11 & 1/12)
TIME: Full Day Option: 8:50 A.M. - 5:10 P.M. Eastern 8:50 - 10:45 Welcome & Lecture
10:45 - 11:00 Coffee Break
11:00 - 12:30 Lecture
12:30 - 1:30 Lunch (on your own)
1:30 - 3:15 Lecture
3:15 - 3:30 Coffee Break
3:30 - 5:00 Lecture
5:00 - 5:10 Wrap-up
Half Day Option: View Anytime Between 9AM-5PM Eastern on each day.
LOCATION: All New (2023) Pre-Recorded Webinar With Live Q&A
The morning session is a case study approach to learning about fraud in financial statements. It is valuable for anyone who prepares and reports on financial statements. The focus is on real fraud cases, how they were executed, and how they could have been caught.
The afternoon session by Kenneth Heaslip details everything you need to know regarding your ethical requirements. We all try to the right thing but many of us have busy practices and those pressures may cause us to inadvertently face an ethical problem. This class is designed to help you avoid violating your ethical duties. Earn all your 4 CPE/CLE credits in Ethics from this seminar! This afternoon session will satisfy the ethics requirement for NYS, Ohio, and all states that do not have a specific ethics requirements! Earn all your required ethics with this course.
Choose to attend both sessions or just one.
Topics & Learning Objectives Include:
Deceptive Accounting Practices
The role of the auditor

The AICPA Fraud Risk Framework

Inventory

Cash

Capitalizing assets

Revenue recognition

Channel stuffing

Related party transactions

Reserve
Ethics
To learn and understand the AICPA's Code of Professional Conduct for CPAs in public practice and business

To learn and understand New York State laws and regulations related to the practice of public accountancy

To understand the Ethics conceptual framework

To understand standards related to integrity, objectivity, independence, general, and acts discreditable.
Kenneth Heaslip is one of the foremost lecturers in Accounting & Auditing. He has over 30 years of experience in lecturing on A&A topics and is currently a professor at Mercy College.

Program Level: Overview
Prerequisites

: Basic Knowledge of U.S. GAAP, Compilation & Review, and Auditing Standards
Advance Preparation: None Required