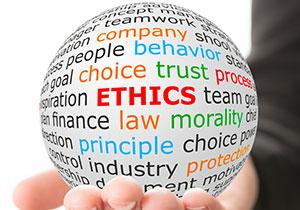 2023-2024 Ethics of Taxation
CREDITS: 2 Ethics
CATEGORY: Ethics
SPEAKER: Robert E. McKenzie, Esq.
DATE: Thursday October 26, 2023 or November 21 or December 19 or January 11
TIME: View Anytime Between 9:00 A.M. - 5:00 P.M. Eastern
LOCATION: All New Pre-Recorded Webinar
We all try to the right thing but many of us have busy practices and those pressures may cause us to inadvertently face an ethical problem. Circular 230 has duties and responsibilities upon practitioners who represent taxpayers before the IRS. Anyone who practices before the IRS must comply with these requirements. This class is designed to help you avoid violating your ethical duties. Earn all your annual 2 CE credits in Ethics from this seminar! This course qualifies for IRS Enrolled Agents.
Topics & Learning Objectives Include:
Ethics per IRS Circular 230
Standards and penalties for tax preparers


Conflicts of interest

Due diligence when preparing returns

Understand your duties

The best practices to avoid problems

Advising taxpayers of mistakes on their returns
Bob McKenzie is one of the most knowledgeable lecturers on IRS matters in the nation. He is a former IRS officer and knows all the inner workings of the IRS.
Program Level: Overview
Prerequisites

: Basic Knowledge of Federal Taxation
Advance Preparation: None Required