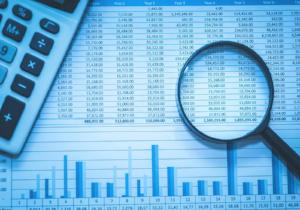 2023 Compilation & Review Update

A Brand-New Comprehensive & Detailed Seminar
(Full-Day or 2 Half-Days)
CREDITS: 8
CATEGORY: Auditing
SPEAKER: Prof. Kenn Heaslip, CPA
DATE: Thursday December 14, 2023 or January 11, 2024
(or 2 Half-Days option 12/14 & 12/15 or 1/11 & 1/12)
TIME: Full Day Option: 8:50 A.M. - 5:10 P.M. Eastern 8:50 - 10:45 Welcome & Lecture
10:45 - 11:00 Coffee Break
11:00 - 12:30 Lecture
12:30 - 1:30 Lunch (on your own)
1:30 - 3:15 Lecture
3:15 - 3:30 Coffee Break
3:30 - 5:00 Lecture
5:00 - 5:10 Wrap-up
Half Day Option: View Anytime Between 9AM-5PM Eastern on each day.
LOCATION: All New (2023) Pre-Recorded Webinar With Live Q&A
NOTE: There will be an opportunity to receive answers from the instructor in real-time by submitting your questions in the Q&A forum on the webinar page!
This seminar will highlight a review and update of everything you need to know for Compilations and Reviews. Prof. Heaslip has received rave reviews on his A&A courses. This Is A Must Attend Seminar!
Topics & Learning Objectives Include:
Financial Reporting Frameworks

Distinguishing Between Preparation, Compilation and Review Engagements

Refresher on Standard Requirements

Engagement Letters

Review Procedures - Inquiry & Analytical Procedures

Compilation and Review Reporting

Financial Statement Disclosures

New Statements on Quality Management Standards SQMS 1 & 2

NEW SSARS 26

Ethics Standards Affecting SSARS Engagements:

Independence in a Review Engagement

Hosting Rules

Staff Augmentation

Client Records Requests

Peer Review Deficiencies

Practical Examples Will Be Illustrated
Kenneth Heaslip is one of the foremost lecturers in Accounting & Auditing. He has over 30 years of experience in lecturing on A&A topics and is currently a professor at Mercy College.
Program Level: Overview
Prerequisites

:

Basic Knowledge of GAAP Accounting
Advance Preparation: None Required