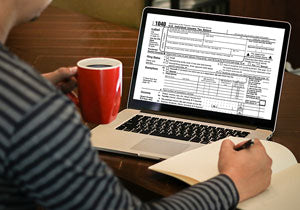 2023 Individual Tax Update - Arthur Werner

Everything You Need to Know for 2023 Form 1040
CREDITS: 8
CATEGORY: Taxation
SPEAKER: Arthur Werner, JD
DATE: Monday November 20, 2023
TIME: 8:50 A.M. - 5:10 P.M. Eastern 8:50 - 10:45 Welcome & Lecture
10:45 - 11:00 Coffee Break
11:00 - 12:30 Lecture
12:30 - 1:30 Lunch (on your own)
1:30 - 3:15 Lecture
3:15 - 3:30 Coffee Break
3:30 - 5:00 Lecture
5:00 - 5:10 Wrap-up
LOCATION: Long Island Marriott, Uniondale L.I.
This seminar incorporates everything you need to know to prepare your 2023 Federal income tax returns with emphasis on individual taxation. The instructor will highlight all new tax laws and changes for 2023, including SECURE Act 2.0. The latest tax cases and IRS rulings will be discussed. Clearly - your entire staff must attend this seminar.

Click here to view a detailed table of contents.
Topics & Learning Objectives Include:
Inflation Reduction Act - Tax Provisions
Expiring Individual Items for 2023

Disclosure Statements

Due Diligence by the Tax Preparer - Form 8867

Unusual Items for 2023

Filing Status & Dependency Issues for 2023

Foreign Reporting - FBAR and K2 & K3

NEW 1099-K

Cryptocurrency

Standard Deduction and Itemized Deductions – New 2023 Rules

NEW TAX STRATEGIES & PLANNING HEARD NOWHERE ELSE

All of the latest tax developments including cases, regs, IRS rulings and procedures will also be covered along with valuable planning suggestions for clients' current 2023 tax year

And Much More.....

Click Here To View A Detailed Table of Contents
Arthur Werner is one of the most knowledgeable tax lecturers in the nation. He has the ability to simplify the most complex tax rules. Bring in all your tax questions and get a CORRECT answer.
Program Level: Overview
Prerequisites

: Basic Knowledge of Individual Taxation
Advance Preparation: None Required