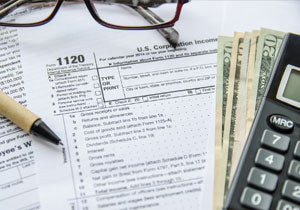 2023 Business & Corporate Tax Update

Featuring New Tax Issues & Planning Strategies
(Full-Day or 2 Half-Days)
By: Prof. John Connors
CREDITS: 8
CATEGORY: Taxation
SPEAKER: Prof. John Connors, JD, CPA, LLM
DATE: Wednesday November 8, 2023 or December 6 or December 18 or January 10
(or 2 Half-Days option 11/8 & 11/9 or 12/6 & 12/7 or 12/18 & 12/19 or 1/10 & 1/11)
TIME: Full Day Option: 8:50 A.M. - 5:10 P.M. Eastern 8:50 - 10:45 Welcome & Lecture
10:45 - 11:00 Coffee Break
11:00 - 12:30 Lecture
12:30 - 1:30 Lunch (on your own)
1:30 - 3:15 Lecture
3:15 - 3:30 Coffee Break
3:30 - 5:00 Lecture
5:00 - 5:10 Wrap-up
Half Day Option: View Anytime Between 9AM-5PM Eastern on each day.
LOCATION: All New Pre-Recorded Webinar
NOTE: There will be an opportunity to receive answers from the instructor in real-time by submitting your questions in the Q&A forum on the webinar page!
This powerful course will provide you with the most up-to-date explanations available for the year-end tax planning, and preparation for the upcoming 2023 tax season. This course will review all of the latest developments, including cases, rulings, procedures, and regulations affecting business clients. The instructor will highlight all new tax laws and changes for 2023, including SECURE Act 2.0. Clearly - your entire staff must attend this seminar. All seminar attendees will receive a combined Individual & Business manual - 400 pages!!
Click here to view detailed course description.
Click here to view a detailed table of contents for the Combined 2022 Business & Individual Manual.
Topics & Learning Objectives Include:
Inflation Reduction Act 

and new Sec. 179D credit

 

New reporting requirement for beneficial owners of all entities

Latest update to SECURE 2.0 and retirement plan changes

IRS update on requirement for Form 1065 Schedule K-2 and K-3 reporting

New IRS audit effort focuses on partnership loss limitation rules

Form 7203 S corp owner basis requirement statement

Implementation of new Sec. 461(l) "excess loss deduction" limits

Interaction of SALT cap and "tax benefit" rule for 2021 state/local income tax refunds

New Planning Strategies for Partnerships, S-corps and C-corps  

All of the latest tax developments including cases, regs, IRS rulings and procedures will also be covered along with valuable planning suggestions for clients' current 2023 tax year

And Much More.....

NEW TAX STRATEGIES & PLANNING HEARD NOWHERE ELSE
Click

 

here

 

to view a detailed table of contents for the Combined 2022 Business & Individual Manual
Prof. John Connors is one of the most knowledgeable tax lecturers in the nation. He has the ability to simplify the most complex tax rules. Bring in all your tax questions and get a CORRECT answer.
Program Level: Intermediate
Prerequisites

: Understanding of Partnership & Corp. Tax Returns
Advance Preparation: None Required