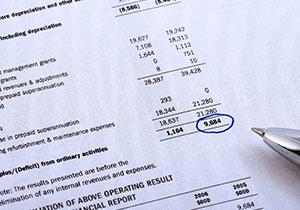 Financial Statement Challenges in the Covid Environment

COVID-19 AFFECT ON FINANCIAL STATEMENTS
Previous
Next
CREDITS: 4
CATEGORY: Accounting & Auditing
SPEAKER: Prof. Kenneth Heaslip, CPA
DATE: Thursday December 14, 2023 or January 11, 2024
TIME: View Anytime Between 9:00 A.M. - 5:00 P.M. Eastern
LOCATION: Webinar Rebroadcast With Live Q&A
Post-Covid financial statements have a different look. Entities will need to evaluate and disclose many items that have not been previously considered. This program will discuss FASB rules on fair value, impairments, debt restructuring and covenants, going concern, subsequent events, the CARES act, and accounting for PPP loans. In addition, a discussion on remote engagements will focus on audits, reviews, firm procedures, and technology. This timely topic is newly developed with focus on current business struggles.

Topics & Learning Objectives Include:
Fair Value and Impairments:

Fixed Assets

Leases

Financial Instruments

Inventory

Goodwill 

Going Concern

Loan Modifications and Covenants

Troubled Debt Restructuring

Subsequent Events

Risks and Uncertainties

Business Interruption

Insurance Recovery and Presentation

Cares Act and PPP Loans

Social Security Tax Moratorium

Remote Engagements
Kenneth Heaslip is one of the foremost lecturers in Accounting & Auditing. He has over 30 years of experience in lecturing on A&A topics and is currently a professor at Mercy College.
Program Level: Overview
Prerequisites

: Basic Knowledge of U.S. GAAP, Compilation & Review, and Auditing Standards
Advance Preparation: None Required